You teleport to the point you're looking at.

With this power you can get to your destination quickly by continually warping along or use it to cause confusion to your enemy by teleporting all over the place.

With this power you can telefrag your enemies, meaning you can teleport to the point where your enemy is currently standing, and cause instant death.

As with most teleport type powers you cannot use it to escape with the flag in Capture the Flag games or the chicken in Catch the Chicken games!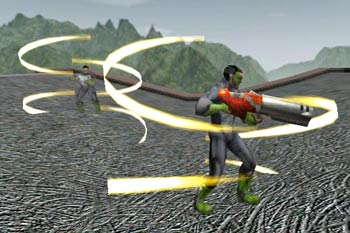 Facts and figures
Recharge time: 2 seconds
Distance: 2400 units