With this you can hook up to a wall and propel yourself forward or you can grapple up to your enemies.

This weapon can be used to cause damage to a player by a continuous grappling, to attach yourself to a player, to reach inaccessible areas or to escape an enemy.

When you have grappled yourself to a spot, you can permanently stay like that by switching to another weapon.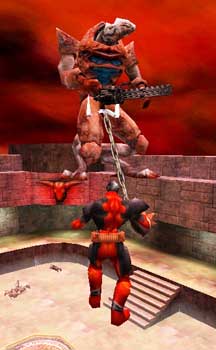 Facts and figures
Damage: 20
Damage type: impact